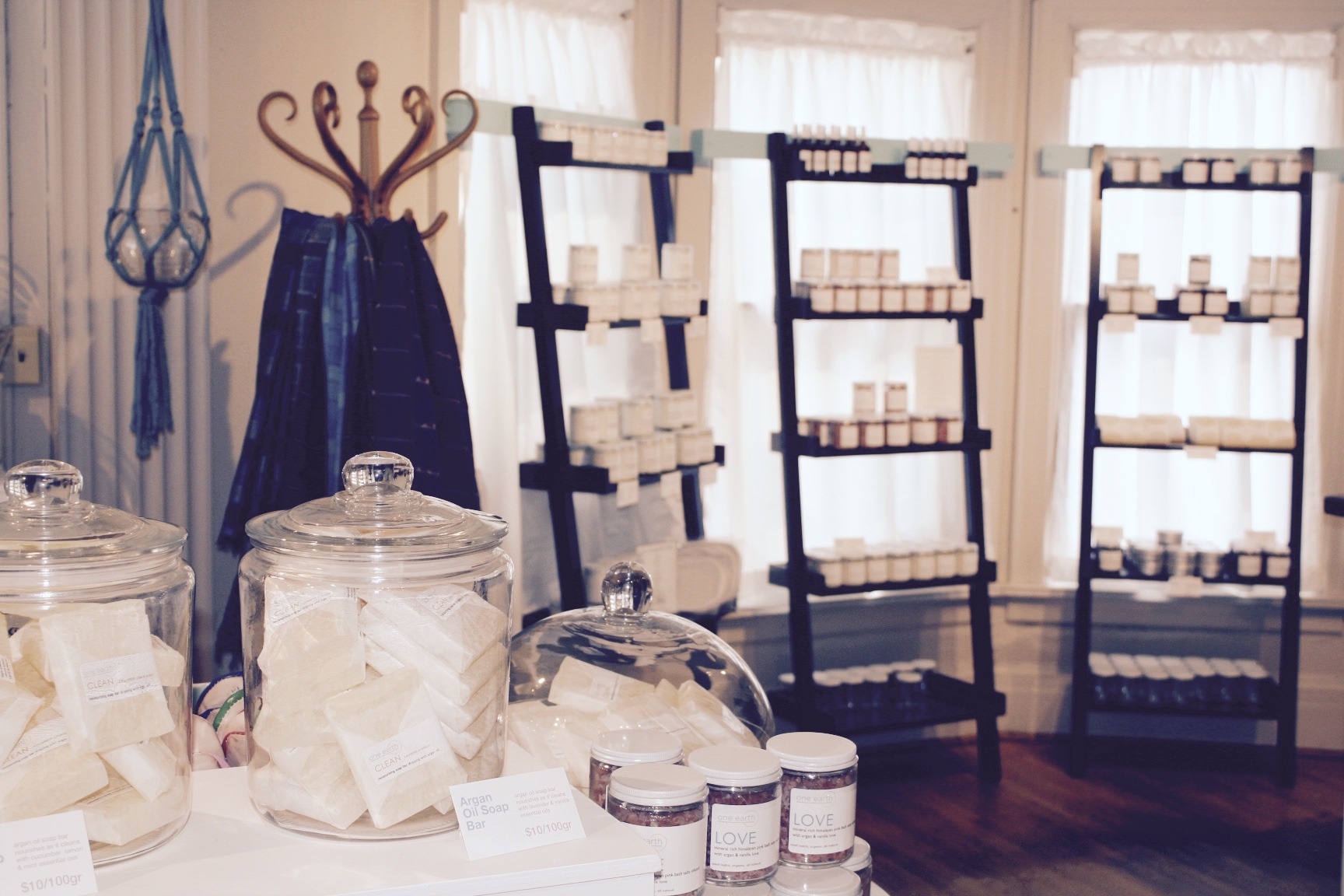 Our flagship store and learning centre is located in Niagara-on-the-Lake, Ontario, a historic community situated at the mouth of the Nigara River and Lake Ontario, in the heart of the olde towne. Our beautiful shop opens in March and will be a destination store for visitors to Canada's first capital capital city, as well as a staple shopping hub for locals and Consultants.
Showcasing a beautiful collection of handmade items that are designed in Canada and made by our Artisan Partners in developing countries around the world. Our goal is to foster entrepreneurship and to build a more flourishing world for others that may not have the chance otherwise.  
Our Collection includes All Natural Spa Products, Sweatshop Free Clothing, Organic Loose Leaf Tea, Fashion Accessories and Home Goods.

Visit Us
187 Victoria Street
Corner of Queen & Victoria Streets
Niagara-on-the-Lake, Ontario
Opening Hours:
Daily:
10 am to 6 pm

Looking to connect?
Email us at info@one1earth.com