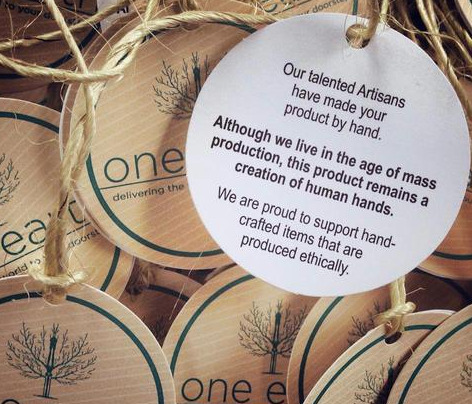 One Earth is about people helping people. 
We launched in January 2013 and our first home party was in July 2013.  Our amazing team of Consultants are over 300 strong and located right across this great country. In March 2017 we opened our Flagship Store and Learning Centre in historic Niagara-on-the-Lake, Ontario.  
Our dream is to create a movement that works together to create pathways out of poverty and a celebration of age old skills for those in developing countries around the world.   
One Earth was born during a trip to Africa in 2013. Our Founders, Terri-Lynn and Malcolm knew the moment they saw the products, how beautiful they are, and that they had to help bring the products to the global market and that we could help very talented people have better lives around the world.  
We now work with Artisan Partners from 11 countries to bring beautiful designs to you.  
Our Flagship Boutique opened in Niagara-on-the-Lake, Ontario in March 2017. 
We offer a high quality, hand picked selection of Spa, Cuisine & Cooking, Fashion & Accessories, Organic Loose Leaf Tea and House & Home Products from our Artisan Partners around the world.
Always keep an eye on our products, we are always bringing in new and special products.  
We believe we all share One Earth.