Invite Terri-Lynn to speak
Looking for an inspiring, passionate, and engaging speaker? 
Get in touch with us about booking Terri-Lynn for 
your event and we'll be in touch!
Terri-Lynn is passionate about empowering people to embrace change and to follow their dreams.  
As a global entrepreneur, she works to empower people in vulnerable communities around the world to own their worth through creating dignified work opportunities. Terri-Lynn has been featured in both local and national publications, including USA Today, The Globe & Mail and On the Dot Woman. She has received numerous awards, including numerous prestigious marketing awards, being named a distinguished alumni and an elite business builder.
Being Authentic is a must
Whether speaking at a conference, in a small group or just to one person authenticity and passion are key. 
Teamwork wins
Flourishing means that we all flourish together.  When one wins, we all win and vice versa.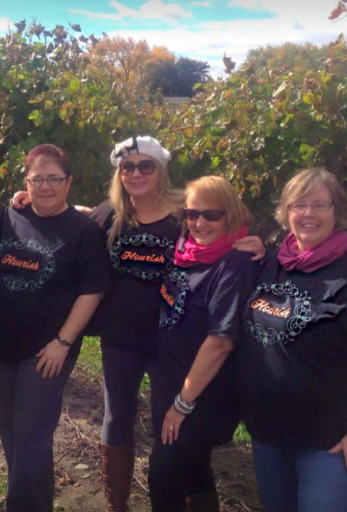 SPEAKING TOPICS
Looking for an authentic, and inspiring voice for your event? Terri-Lynn speaks on a variety of topics including:
The Power of Community to Change the World
IIt is through the power of Community that change actually happens.   Terri-Lynn shares stories of success and failure all while working together for change.  She talks about the power of one multipled to many and the emergence of technology to ensure that change is sutainable.  
Creating Opportunity Through Entrpreneurship
As the Founder and Co-CEO of the fastest growing fair trade company in the country, Terri-Lynn is an authority on the power of entrepreneurship to create lasting opportunities for those not as fortunate as we are. She has a passion for seeing justice done for the world's most vulnerable and empowers others to use their purchasing power for good.
Growing a Successful Business
With a dream of launching a business that would create opportunity for others, Terri-Lynn bootstrapped a company that has grown from one woman working out of her parents garage to many Consultants, Boutiques and a Flagship in Niagara-on-the-Lake, Ontario.  She speaks on the vision, leadership, tenacity and guts that are needed to succeed.